Top End community campaign wins national Froggatt Award for fight against grass
Media Release | Invasive Species Council | March 2, 2022
The community campaign Gamba Grass Roots has been awarded a national Froggatt Award for their work tackling one of Australia's most alarming invasive species.
The annual awards, named in honour of the Australian entomologist who was a lone voice lobbying against the deliberate release of cane toads in the 1930s, recognise outstanding achievements in Australia's fight against environmental weeds, diseases and pest animals.
'Gamba grass is one of the biggest environmental threats currently facing communities across the Top End. It fuels hotter, more dangerous fires which threaten to destroy our homes and lives, outcompetes our native species and transforms landscapes,' said Pew Charitable Trusts NT Manager, Mitch Hart.
'Gamba grass transforms our native flora and fauna into a wasteland. It fuels dangerous fires that threaten our homes and is also at risk of taking over tourist icons like Litchfield National Park,' said Liza Tobin, a Bees Creek resident and Gamba Grass Roots supporter.
'When a fire comes through, Gamba is quick to return and take over. In parts of the rural area, we're still dealing with ongoing outbreaks and gangbuster growth through the wet.'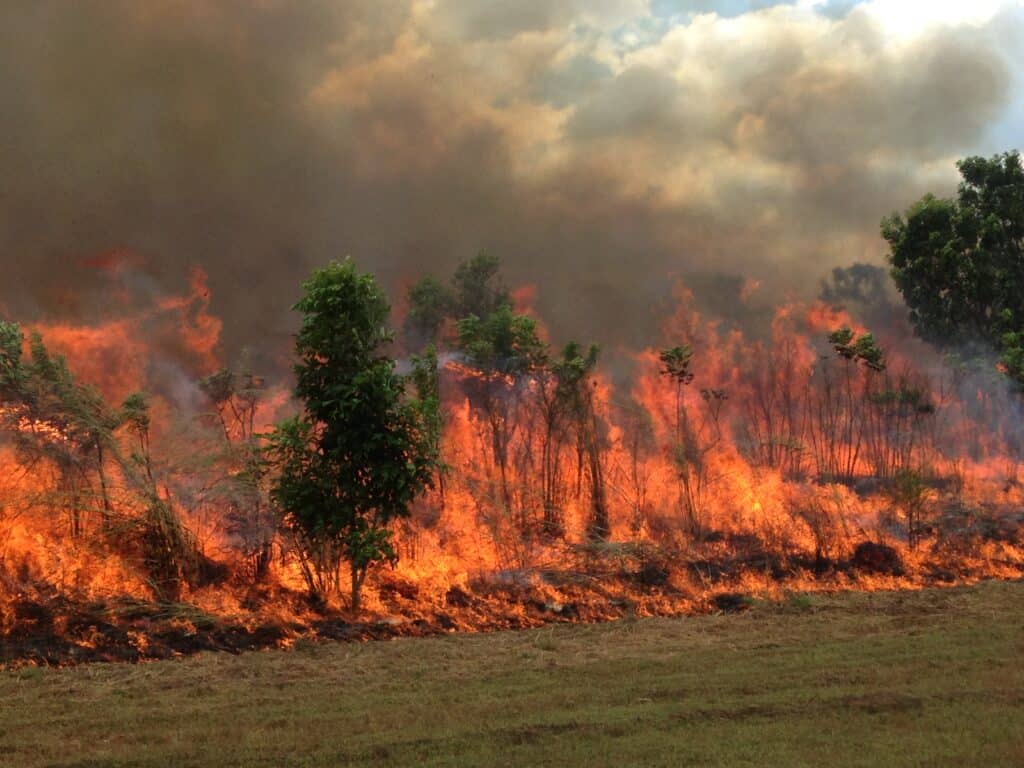 Gamba Grass Roots is a community campaign in the Northern Territory's Top End, established in 2018 by Pew Charitable Trusts and Environment Centre NT to raise awareness of the gamba grass threat, support landholders to control gamba and motivate the NT Government to control gamba on crown land. The largest infestations are on public lands, including an infestation covering more than 20% of Litchfield National Park.
Powered by passionate local volunteers, the campaign ran stalls at local markets and fairs, lobbied members of government, campaigned for gamba grass control commitments during local elections, published reports and educational materials and was an active and constant voice on traditional and social media.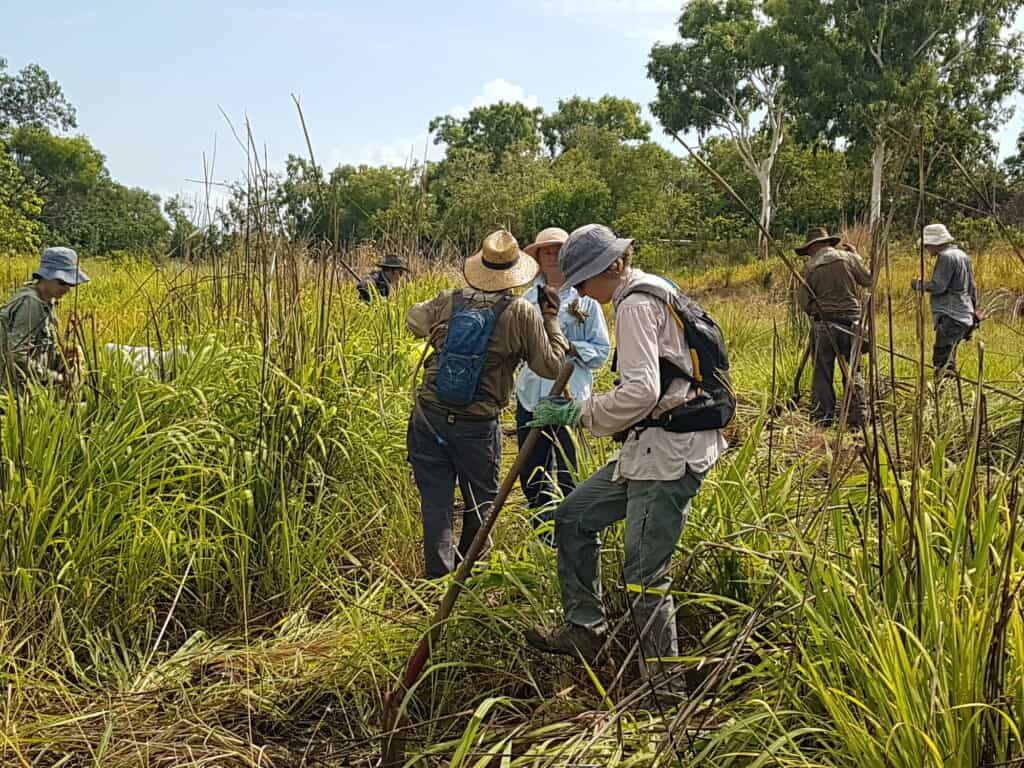 The group maintains excellent relationships with government weed officers, Bushfires NT, Landcare and tourism operators.
'The Gamba Grass Roots campaign was extremely deserving of a Froggatt Award in the community advocacy category,' said Invasive Species Council CEO, Andrew Cox.
'It was instrumental in gaining a major financial commitment by the Northern Territory Government during the last election campaign to control gamba grass.
'Thanks to the tireless efforts of Gamba Grass Roots, the Northern Territory Government committed $1 million over two years to establish a Gamba Army and nearly $1 million in additional funds to expand gamba control measures.
'The impacts of Gamba Grass Roots cannot be overstated. Every candidate in the 2021 Litchfield Council elections and the by-election for the Northern Territory seat of Daly publicly stated their support for action on gamba.'
A recent survey conducted by the Northern Territory Department of Environment, Parks and Water Security found over 95% of landholders are concerned about gamba grass and over 80% understood individual landholders have a legal obligation to control the weed.
'This is perhaps the most important impact of the Gamba Grass Roots program,' said Mr Cox.
'Even pastoralists who once regarded gamba as valuable cattle feed are now seeing it encroaching and joining the calls for action. Momentum is building through people power.'
'Supporters made up of landholders and community members have powered Gamba Grass Roots and been instrumental in getting results, such as more funding from the NT Government for programs like the Gamba Army, which we hope to see scaled up with more funding at a federal level,' said Mr Hart.
'It's been awesome to see programs like the NT Government's Gamba Army make a start,' said Ms Tobin.
'But we are a long way from getting on top of this issue. Residents want to see their efforts backed up further with wider support from the federal government.'
'The Froggatt Awards were established to bring national attention to the often overlooked local campaigns like Gamba Grass Roots,' said Mr Cox.
'It's great that the collective efforts to combat one of Australia's very worst weeds has been recognised, which helps build more momentum for further action,' said Mr Hart.
'More people than ever before have been taking action at home, joining community efforts and raising the profile of the issue – this award recognises that and inspires the alliance to continue its efforts.'